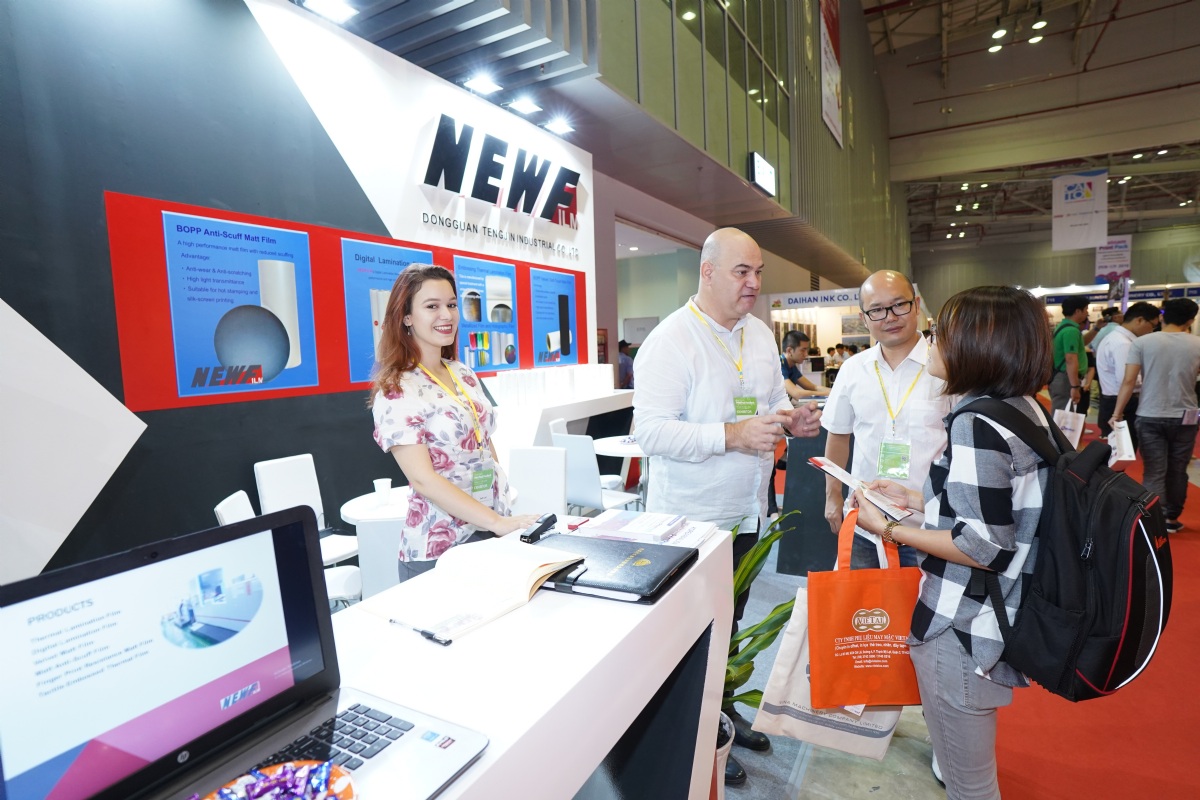 From 29 Aug to 01 Sept 2018, we attended the Vietnam Print Pack Foodtech in Ho Chi Minh city. This is the first time for us Tengjin to be outside China to show our products. Our lamination films precoated, just like our Soft touch, Anti Scuff, Anti Finger Print, Frosted, Wire Drawing and Ultra Bonding Digital, etc., showed to our clients excellent performance.

Tengjin has over 13 years of experience in the lamination films. As a company environmental friendly orientated, we are cooperating with many luxury brands from different industries, like food, cosmetics, toys and electronic products, etc. We supply our high quality normal or special BOPP, PET and CPP, etc., or tailor-made and intelligent solutions to Europe, South America, Southeast Asia as well as Middle East countries.

During the exhibition, we met hundreds customers who are interested in our items and we got hundreds of contacts for our company.

For more information, you can link with www.vietnamprintpack.com.